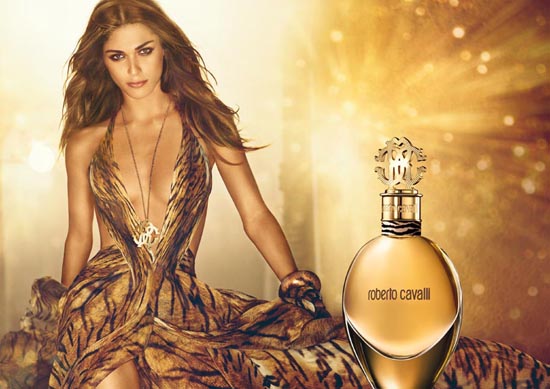 MILAN, Feb 1, 2012/ — "The launch of this fragrance is a rebirth of the Maison Cavalli and we worked a lot to achieve the definitive scent," said designer Roberto Cavalli about his new eponymous perfume.
Describing both the process of its creation and the end result as "incredible," Roberto Cavalli added that "[this new fragrance] is the perfect drop of perfume every woman who loves our fashion will want to wear to feel part of our world."
Belonging to the ambery floral family, the Roberto Cavalli fragrance is an exuberant and sunny fragrance whose top notes lit by pink peppers, exude a genuine strength of character. Vibrant and sensual, it exhilarates and mesmerises from the very first contact.
At the heart of the Roberto Cavalli perfume one finds all the majesty of the absolute of orange blossom. It is a colour as much as a scent that reveals an ultra-feminine trail and leaves no-one indifferent.
This sensuality finally wraps itself into the captivating base notes of the Tonka bean that leaves an appetizing imprint on the skin… essentially addictive.
Louise Turner, perfumer at Givaudan, created the Roberto Cavalli signature fragrance.