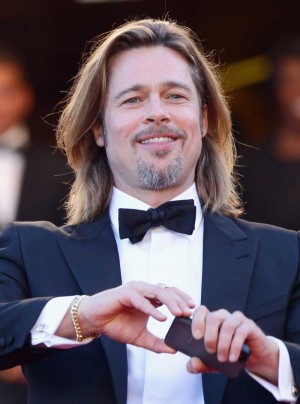 CANNES, May 22, 2012/ — The movie has an all-star cast – Brad Pitt, Ray Liotta, Richard Jenkins with Brad Pitt's name alone making it a movie to watch. The premiere at Cannes came with more stars.
But, who would have thought that Brad Pitt can be upstaged, but yes he was… And who upstaged this beautiful man who has captured the heart of half America's population – Siri!
Yes, Brad Pitt has an iPhone and he was using it to take photos of the crowd. I don't know if he was speaking with Siri, but the Hollywood hunk surely knows how to use it.
Photos by Vittorio Zunino Celotto/WireImage for Electrolux