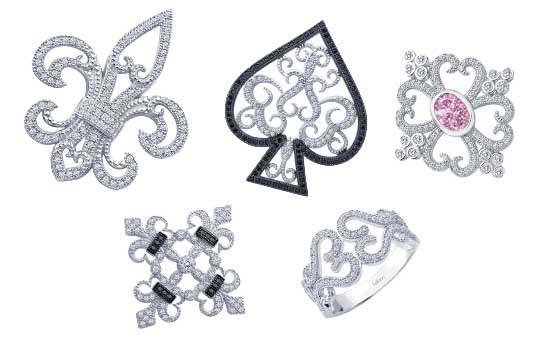 NEWYORK,, MAY 2o, 2012 – Lafonn LLC will officially launch the Rhonda Faber Green Collection for Lafonn next month at JCK Las Vegas 2012.
Coveted by aficionados of fine jewelry, celebrities and an extensive list of collector clientele, Rhonda Faber Green is a preferred designer name carried in the finest jewelry stores nationally and abroad. Combining timeless elegance with modern edge, Green's design can translate from a professional setting to red carpet glamour with ease.
"I love designing and I love to make women feel beautiful," said Green. "Women work hard and they deserve to feel empowered and special–that's the way I have designed my jewelry. I am very pleased with the way Lafonn has executed my designs, making them available at affordable prices to all women."
Rhonda Faber Green for Lafonn features many of her unique designs in sterling silver bonded with platinum and set with simulated diamonds and lab grown gemstones.
The collection will debut to industry insiders, trade and press, showcasing a dynamic collaboration of original designs with modern skills. The fashion-forward, lifestyle jewelry collection will be unveiled June 1 to 4.
[MARIE-CHARLES]