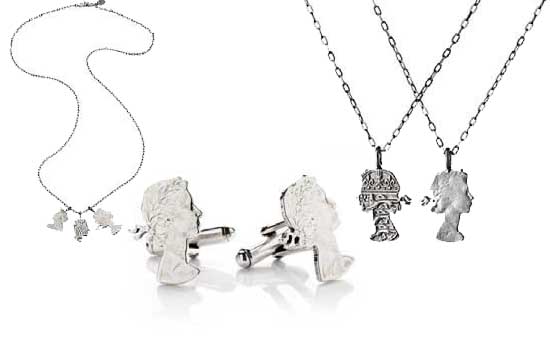 NEW YORK, May 30, 2012/ — Celebrating the Queen's Jubilee, British jewelry designer Lewis Henry Nicholas created "Monarchs", a new jewelry collection that are made from ancient British coins with past Kings and Queens profiles cut out and made into jewelry.
Currently based in Brooklyn, Lewis studied jewelry design in London at Central Saint Martins and The London Guildhall. Afterwards he moved to New York City to work as a goldsmith for the prestigious jeweller, Philip Crangi, before setting up his own label.
For the Monarch collection and all his other jewelry creations, Lewis uses traditional jewelry making techniques like engraving in wax and hammer forging metal.
For further information please visit: www.lewishenrynicholas.com