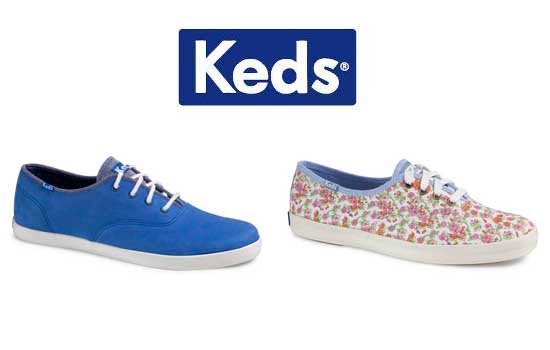 LAS VEGAS, Aug 22, 2012/ — Keds, the iconic American brand established in 1916 and considered the original "sneakers" unveiled its Spring /Summer 2013 collection at PROJECT in Las Vegas.
Inspired by the brand's classic American roots and the cultural vibrancy of today's globalization, the new collection is fashion driven and motivated by three key trends:
American Splendor is an ode to the classic, pioneering spirit of America. The perennial nautical theme nods to vintage sport, varsity prep and Ivy League style with stripes and polka dots detailing throughout.
Global Beat is inspired by the mixed-up, jumbled-up energy of mingling vibrant cultures. Blanket stripes and bold animal prints meet rustic jute bottoms and vibrant solid colors to create a lively globally inspired collection.
Ocean Drive harkens back to mid-century holidays with the glam set. This fun, bright, beachy story showcases hot new neon's and set-your-mind-free prints, embodying the ultimate of-the-moment spring story.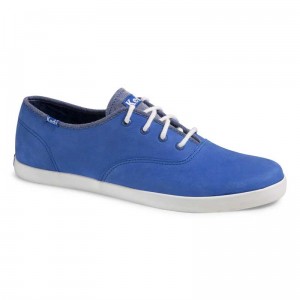 Highlights from the Keds SS 2013 collection include:
WOMEN'S
Champion Spring Color Collection – The Keds classic silhouette is celebrated in a variety of novelty colors including lime, teal, coral peach and lavender, as well as feminine florals and stripes ready for sun and warm-weather fun.
Champion Dot – representing American Splendor at its best, this collection of Americana-inspired polka dots delivers a splash of preppy, feminine fun in a range of colors.
Rookie – derived from the iconic Champion, this new slimmer silhouette injects a youthful vibe into a classic wardrobe staple. Brilliantly bright colors and camo prints are perfect for dressing up or down.
Pointer – Inspired by the '60s and all things mod, Keds once again pays homage to a classic from its archives. Slender and chic, the Pointer returns ready for SS13, in linen, animal prints and washed stripes.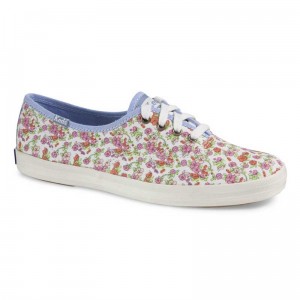 MEN'S
Seasonal Champion – calling on the American Splendor and Ocean Drive themes, the iconic silhouette gets an update for SS13 in a range of solid Army twills and Neons.
Champion Lo Rise Haze Leather – new for SS13, this seasonal introduction references Ivy League style in traditional color ways, including taupe, cream and chocolate.
Triumph – In the '20s and '30s, the Triumph hopped across the court on tennis greats, and hipped around town on style icons. Now, Keds brings this silhouette back for Spring in Oxford and Chukka styles, in a selection of classic and bright colors.
For more information about the Spring Summer 13 line, please stop by booth 16051 at PROJECT.