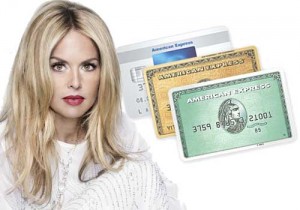 NEW YORK, Aug 30, 2012/ — Already a tradition during the New York fashion season, American Express holds a Cardmember-Only Fashion Show as one of the fashion experiences exclusively for its style-savvy Cardmembers.
For Spring 2013, American Express presents Rachel Zoe runway show exclusively for American Express Cardmembers on Thursday, September 13th at 6:30PM at Lincoln Center.
"I am so honored by the opportunity to work with such an established global brand and to provide the American Express Cardmembers with an exclusive fashion show of my Spring 2013 collection – it's going to be an incredibly fun and fashionable evening" says Rachel Zoe.
An unparalleled fixture in the fashion world, Rachel Zoe is a distinguished stylist, editor and designer, renowned for her effortless take on glamour. Having immersed herself in fashion and design for nearly two decades, Rachel has been heralded as one of the most influential forces working in fashion today.
As a stylist, her illustrious career has flourished as she has continually proven herself to be an integral part in shaping fashion and the images of Hollywood celebrities. As well as a style expert and authority in the realms of fashion, beauty and lifestyle as editor of three daily Zoe Report newsletters, Rachel is respected for her comprehensive knowledge of vintage, haute couture and modern design.
Determined to share her love of luxury and glamour, Rachel launched her eponymous contemporary line in fall 2011 followed by her expansion into jewelry and cold weather accessories in 2012. Today as a designer, stylist and editor Rachel makes her exceptional taste and expertise accessible to all.
Zoe expanded her fashion empire in 2011, with the launch of her fashion line and is now a constant fixture at retailers across the country. A recent inductee into the Council of Fashion Designers of America, Zoe will present her first runway show at Mercedes-Benz Fashion Week.
The memorable evening, featuring pre-show cocktails, conversation with Zoe and the unveiling of a new season of designs will provide an unforgettable night of fashion. Tickets are available at www.AmericanExpress.com/entertainment.