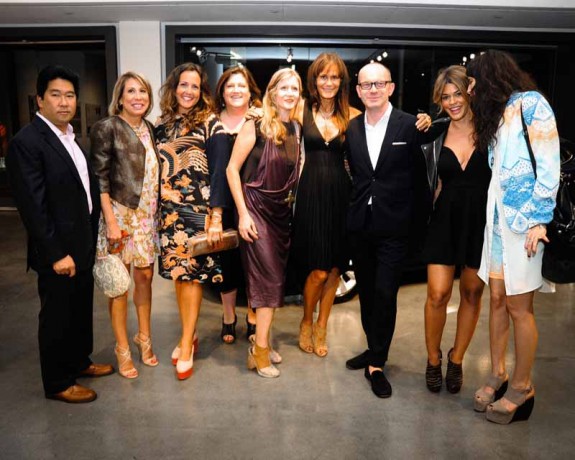 NEW YORK, Sept. 11, 2012 / — The Council of Fashion Designers of America (CFDA) and Lexus once again challenged emerging designers to develop proposals for a sustainable clothing or accessory line with the environment in mind.
At an event at MADE Fashion Week last night in New York, attended by many well-known designers and fashion insiders interested in supporting emerging and eco-friendly designers, the winners of the CFDA/Lexus Eco-Fashion Challenge were revealed. The three winners of this year's challenge are Pamela Love, Victoria Bartlett, and Melissa Joy Manning.
All submitted proposals for a clothing or accessory line that demonstrated a commitment to ecologically responsible design. The contest required that a minimum of 30 percent of the collection be produced in an environmentally-friendly manner.
Many of the proposals included components such as recycled plastic, reclaimed wood, minimal packaging and non-chemically treated fabrics.
The winners will each receive $25,000 to bring their collection to life and produce a fashion show during the February 2013 Fashion Week in New York.
The proposals were selected by a panel of judges from the CFDA, Marie Claire, ABC Carpet & Home, Amazon, The Terminal Presents and Parsons School of Design and were based on design credibility, business acumen and eco-commitment, with attention focused on eco-fabrics, materials, processes and packaging.