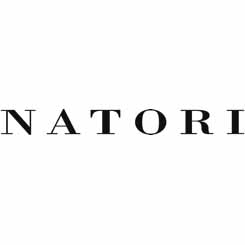 NEW YORK, Sep 12, 2012/ — The World of Natori presented the Josie Natori Ready-to-Wear collection that was inspired by the people and heritage of Mrs. Natori's native Philippines.
The Spring 2013 RTW collection was designed with fond memories of the Pintados, the heavily painted and tattooed residents of the Visayas, a collection of islands situated in the Central Philippines. The Pintados, or "Painted People," have tattoos representing courage and beauty that are long imagined to have magical qualities.
The traditional costumes for both men and women are imaginative and wonderfully evocative with a combination of translucent materials and intricate embroidery.
The needlework in Mrs. Natori's Spring 2013 RTW collection is reminiscent of Pintados parades in the Visayas that include hundreds of street dancers with their vibrant body decorations.
The architectural styling for this season's RTW design-silhouettes were inspired by the historic town of Vigan, a World Heritage Site that was built blending European architectural styles with Filipino and Easterm influences and construction. The town is recognized as one of the most beautiful, surviving examples of a 16th century Spanish colonial town.