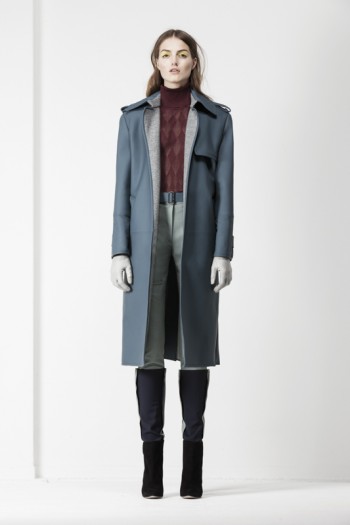 NEW YORK, Dec 13, 2012/ — With knitted dresses as a key component, Pringle of Scotland proposes clean structured silhouettes for Pre-Fall 2013.
A tonal color palette that leans towards earthy, the collection, as always offer innovative knitwear from the merino rib with tiered panels to a fitted color-block dress in cashmere silk.
The brand's iconic argyle pattern is explored in teal and burgundy hues.
The twin set theme is explored through the matching of fabrics across looks. Shirts and jackets are cut and tailored to drape luxuriously.
A cashmere coat is styled underneath a shorter matching jacket, taking the traditional twin set into the realm of outerwear.