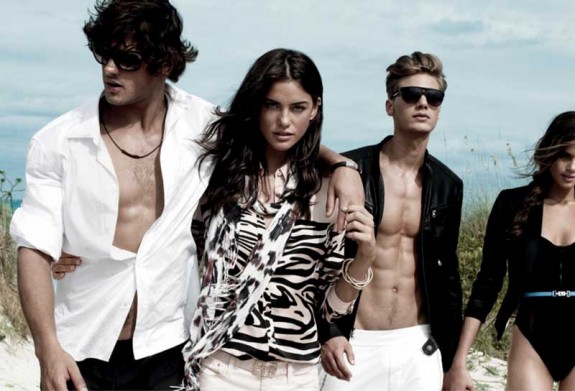 DALLAS, Jan 25, 2014/ FW/ — Entitled "Island Dwellers" the A|X Armani Exchange's Spring 2013 global ad campaign that was released today feature models Marlon Teixeira, Alejandro Alonso, Miguel Iglesias, Alexander Van Ballaer and Camila Queiroz.
The campaign was styled by David Vandewal and shot on location on a private beach in Parrot Cay, Turks and Caicos. The campaign captures an intense mood of cool sensuality in a tropical paradise through a provocative energy and soft golden glow. Effortless style and easy dressing evokes an island attitude to create a look of understated luxury and relaxed sophistication.
"Island Dwellers" launched in A|X Armani Exchange stores worldwide and online at www.armaniexchange.com today and will also appear as a series of color images in major national media including, print, outdoor and online in February.