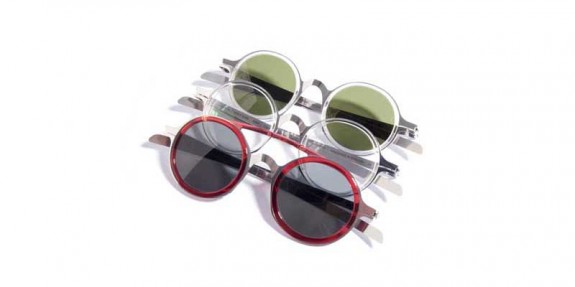 PARIS, Jan 29, 2013/ — Contrary to its boring names of DD02 and DD03, the Mykita / Damir Doma Fall/Winter 2013-2014 sunglasses are a study on visual contrasts.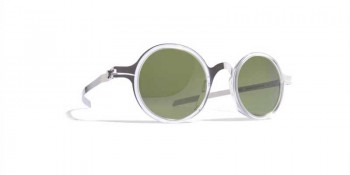 Eyecatching to say the least, the new MYKITA & Damir Doma explores the use of new materials, new color combinations and a study of the round form.
For this new incarnation, DD02 and DD03 remain faithful to the aesthetic concept of contrasting materials: Stainless steel and acetate – a cellulose-based fibre – are the essence of the material mix.
The combination of the two materials produces a kind of alienated elegance that is characteristic for the autumn/winter collection by Damir Doma and reflected in all facets of DD02 and DD03.
"We wanted to show the beauty of the material, and therefore decided to employ acetate in its raw form – clear and pure," explains Damir Doma. "I believe we created a both very modern and very technical product that underlines the visual effect of my collection."
DD02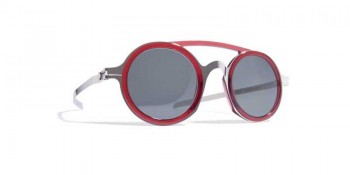 The DD02 model has circular lenses with stunning colour combinations: silver or black stainless steel coupled with bottle-green Peridot, translucent Amethyst, ruby red Ruby, shiny Black and crystal-clear Limpid for the frames, accompanied by grey, brown or green lenses.
The marriage of clear acetate with green lenses creates the optical illusion of the latter floating freely inside the frame.
DD03
In the DD03 model the signature rings are linked via an extra bridge that at the same time serves as a styling element stressing the frame's sporty credentials. The rings, visible from both sides, are again made from acetate and linked by a polished stainless-steel frame.
The sleek and straight temples are a modern reference to the vintage look of the early 1930s. DD03 comes in the colour combinations black or silver with transparent Limpid, Ruby Red, Peridot or Amethyst with green, grey, brown and black lenses.
Both models are available as sunglasses or prescription frames, and are fitted with lenses
from the pioneering optical solutions specialist ZEISS.
DD02 and DD03 will be available at all MYKITA shops, the DAMIR DOMA flagship store as well as selected opticians and fashion outlets as of early summer 2013.