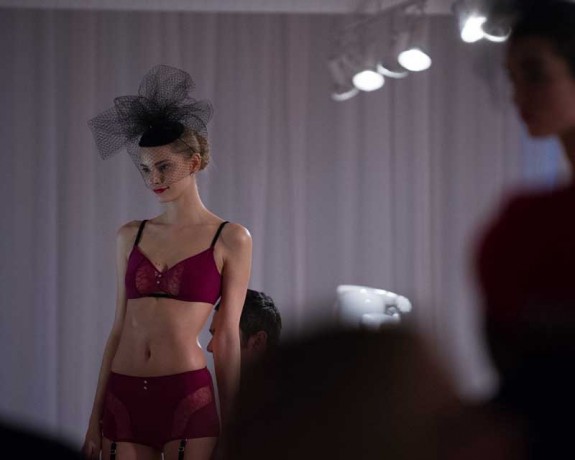 NEW YORK, Mar 2, 2013/ — A surprise find at the inaugural Lingerie Fashion Week is hat designer Emi Takihara.
A New York-based artist, Emi Takihara creates hats and hair designs for personal professional assignments. Emi's influences reach as far as the renowned "Prudence Millinery" workshop in London, who is famous for its designs for Vivienne Westwood, Yves Saint Laurent, Balenciaga, among others.
With a hair background, Emi understands head and face shape, as well as hair styling with the hat. That helps her creativity.
Within her creations, Emi focuses on the aspect of "silhouette" which resulted in her latest collaboration with NY lingerie designer Melissa Franchi for her line "Neveah, which was presented at the lingerie fashion week on February 23rd 2013 in NYC. Emi created hats that is reminiscent of the 1930s movies and screen sirens like Greta Garbo.
[MICA FUJIMURA]
Photos by Stephen Wilson