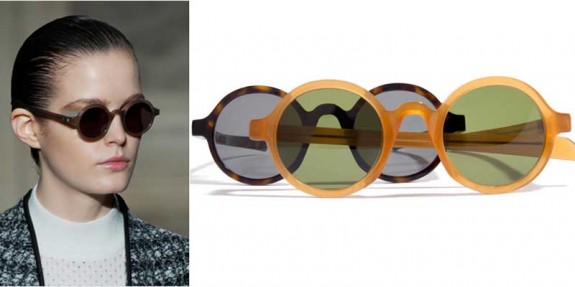 DALLAS, Mar 12, 2013/ — Known for creating silhouettes that have been inspired by the worlds of art and architecture, Damir Doma translated his aesthetics to the now famous Mykita Damir Doma DD series sunglasses.
And for Fall 2013, the DD04 sunglasses, the fourth edition of the series present a sculptural shape that has been a more "plastic" look than the preceding models (DD01, DD02, DD03) with the use of acetate.
The design elements of the preceding models have been transferred to this sculptural material, resulting in a fresh form of expression. The signet-like element of the design series, a detail interrupted by the circular contours, is also present in the DD04 style.
The minimal style of the temples, a reference to the historical look of the early 1930s, is reinterpreted for the here and now, adding the finishing touch to the design aesthetic of this quartet.
"I'm happy to present DD04 at the A/W 2013/14 show. It's the fourth round-shaped style that we developed and in a way it's the end of the first cycle of products we developed. To me it's the perfection of shape, material and size," says designer Damir Doma.
[MARI DAVIS]
Photos courtesy of Mykita