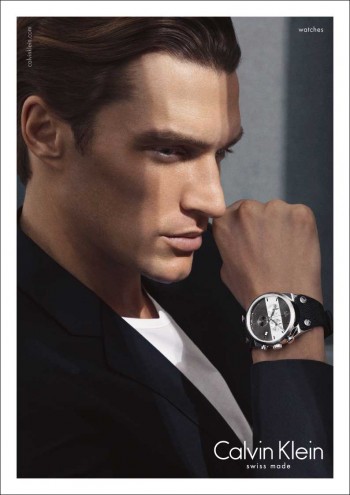 DALLAS, Apr 27, 2013/ — Calvin Klein Watches & Jewelry previewed its 2013 collection at BaselWorld 2013, the world's largest watch and jewelry fair in the world.
With an invitation-only event, Rita Ora performed on Friday, April 26th, at Dreispitzhalle, an industrial event space to invited guests who also got a preview of the new Calvin Klein Watches & Jewelry collection.
The modern and minimalist Calvin Klein Watches & Jewelry line were designed under the creative direction of Ulrich Grimm, who serves as the Creative Director of Calvin Klein's Men's & Women's Shoes & Accessories, and who will also be in attendance.
Highlights from the 2013 Calvin Klein Watches & Jewelry line include the elegant ck dress watch, which offers women the functions that they expect from a watch combined with the elegance of a piece of jewelry.
Another key timepiece, the unisex ck eager, is a brushed stainless steel watch that asserts a masterful presence on the wrist.
The original ck classic watch has been newly redesigned for 2013 to accentuate contemporary style, yet still retain functional sophistication and a relaxed simplicity. ck undulate, one of the key jewelry offerings for the season, includes two pendant necklace and ring styles and a set of delicate earrings that showcase sleek and rounded shapes.