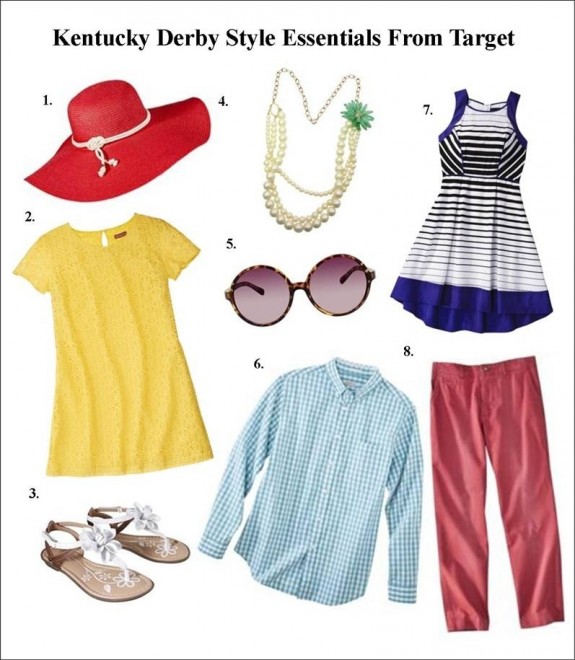 The Kentucky Derby is fast approaching, which means fashionable fans are getting ready to flock to the Churchill tracks to sip on mint juleps and watch the run for the roses.
This season, celebrate the first jewel of the Triple Crown in style and showcase your inner southern belle with hot-to-trot fashions from Target.
With affordable styles for women, men and kids, Target offers effortless styles for a special day at the races. And even if you are not going to the races, there is no one stopping you from dressing like one.
1. Merona Floppy Hat with Rope Band, Red, $14.99
2. Merona Lace Keyhole Back Shift Dress, Antique Coin, $27.99
3. Girl's Cherokee Gigi Sandal, White, $14.99
4. Multistrand Pearl Necklace with Sculptured Beaded Flower Accent, White/Mint Green, $16.99
5. Mossimo Gradient Brown Lens Sunglasses, Tortoise Frame, $16.99
6. Merona Men's Long Sleeve Poplin Button Down, Baby Green, $22.99
7. Mossimo Stripe Sleeveless Dress, White/Black, $27.99
8. Merona Men's Tailored Washed Chino, Berry Quick, $27.99