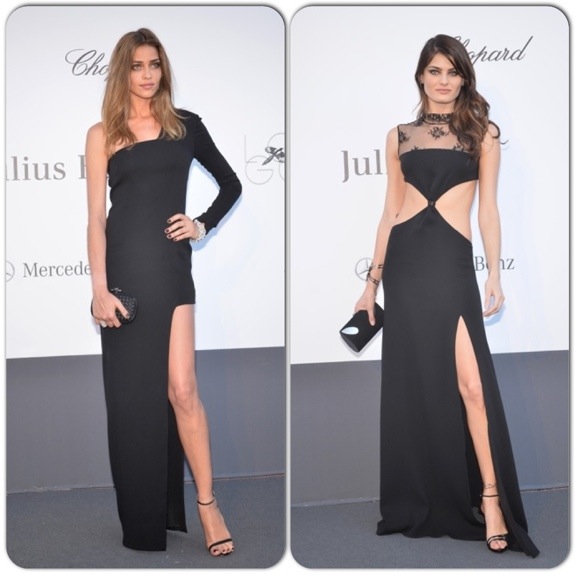 CANNES, May 24,2013/— Brazilian supermodel Isabeli Fontana looked stunning in a killer dress by Italian brand Redemption Choppers on the carpet of the AMFAR gala last night in Cannes.
The lace corseted silk cady dress was completed by a clutch and delicate sandals with silver, embossed leather and lace details also by Redemption Choppers.
Top model Ana Beatriz Barros walked the AMFAR red carpet in a black asymmetrical silk cady dress by Italian fashion brand Redemption Choppers. The revealing shift, an exclusive piece for the Brazilian model, enhanced her statuesque body.
For the second consecutive year, the Italian brand, created by designers Gabriele Moratti, Vanni Laghi and Daniele Sirtori -­‐ donated a unique handmade motorbike for last night AMFAR charity auction.