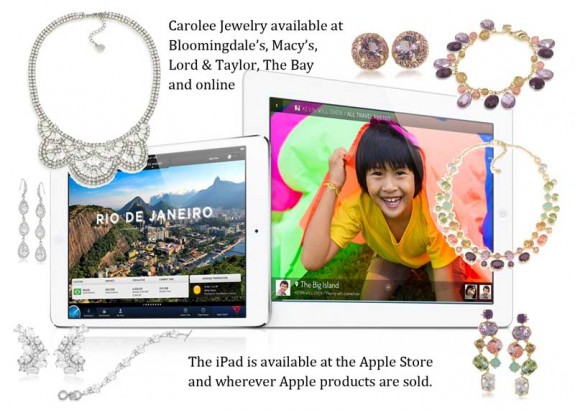 DALLAS, May 1, 2013/ — While traditional gifts such flowers and apparel will still be popular this year for Mother's Day, many will stretch their budget a little further this year and treat mom to that tablet, smartphone or sparkly necklace that Mom had her eye on.
Yes! Moms today are tech-savvy and very fashion-conscious. According a National Retail Federation survey, 14.1 percent – the highest in the survey's history – of shoppers this Mother's Day will spend more than $2.3 billion on electronics, and more than one-third (34.4%) of gift givers will buy jewelry, spending a total of $4.2 billion.
"It's clear that Americans this year want to honor the woman with the hardest job in the world with unique and special gifts this Mother's Day," said NRF President and CEO Matthew Shay.
"After a long winter that kept many from splurging on any new spring merchandise, retailers are looking forward to opening their doors and surprising shoppers with promotions that are perfect for any gardener, host, fashionista or tech-savvy mom."
And just in case you are wondering how much Americans are going to spend this Mother's Day? It's $20.7 billion, says the NRF. And you know what? Mom is worth it!