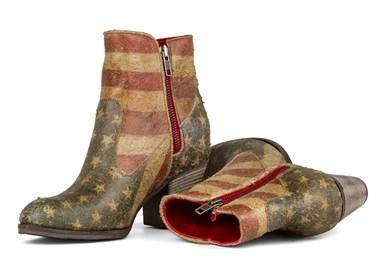 NEW YORK, JUNE 25th, 2013/ FW / To celebrate the Independence Day, brothers Jordan and Jensen Adoni of Modern Vice are proud to announce their exclusive collaboration with Fiona Byrne, writer, editor and founder of The Byrne Notice. The Fiona Byrne x Modern Vice distressed leather boot will feature an American flag and will be handcrafted at the Adoni factory in the heart of New York's Garment District.
The limited-edition run of shoes is available for pre-order now on www.modernvice.com.
What a better way to celebrate?