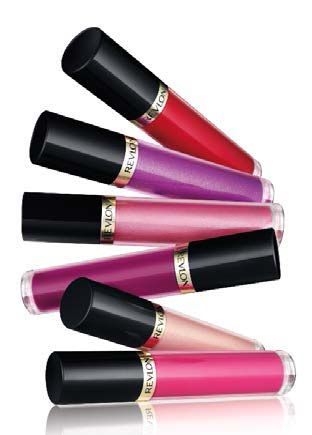 NEW YORK, JUNE 5th, 2013 /FW/ – This summer, Revlon introduces three new products that will certainly change your beauty routine!
Revlon Super Lustrous Lipgloss
Radiant Fuller Lips with Water-Like Shine
Revlon's classic lip gloss has undergone a bit of a makeover; Revlon Super Lustrous Lipgloss now unveils a beautiful new package and formula that will boost your lips hydration and provide an instantly plumped look.  With this updated Super Lustrous Lipgloss, lips appear fuller and more radiant, with a non-sticky feel.
This lip gloss comes in 12 new shades in fun pops of color (just think of Sugar Violet, Fatal Apple or Kiss Me Coral).
Revlon Lash Potion by Grow Luscious.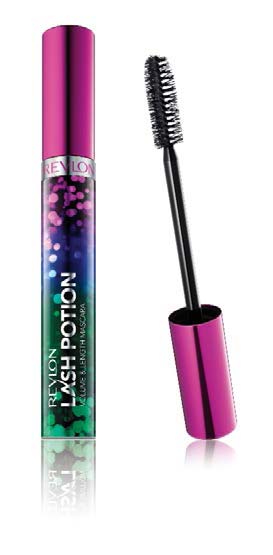 Volume + Length Mascara
Because a woman never has enough mascara, Revlon introduces its new mascara that delivers "spell-binding volume and supernatural length" from the very first application.
Revlon Lash Potion drenches lashes with a potion of strengthening proteins for captivating volume and length; it works to nourish lashes so they reach their fullest potential.  And what is a magician without a wand? The Lash Potion 'Illusionist Wand' has wide grooves to instantly coat lashes in formula for maximum volume and triple brushes to comb through for clump-free length!
Your lush, long and lustrous lashes will be the only accessory you need with your tan. And it even comes in a WATER-PROOF formula, so no excuse to it the pool!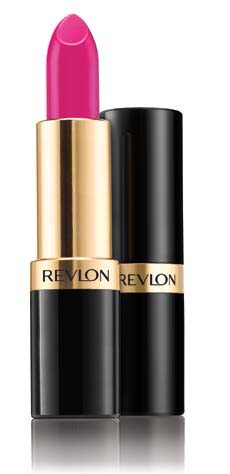 Revlon Super Lustrous™ Lipstick
Lightweight Color, Moisturizing Shine
And finally, Revlon, the Color Authority, introduces ten new decadent shades of Super Lustrous Lipstick, offering a modern twist to our classic lip color. Formulated for superior comfort and color, the new Super Lustrous Lipsticks glide onto the lips delivering bright, radiant color with a moisturizing shine.
Use Honey bare for day and then switch to Rich Girl Red, our favorite, for a night out with your friends! Or just mix both! Because these new 10 shades can be applied smoothly , allowing you to build the color to your desired look!
Those high-shine lightweight pure colored lipsticks are the perfect accessory to complete any look, because Shiny color is a look that never goes out of style!
Enjoy your summer!