NEW YORK, August 25, 2013/ FW/ — Entitled 'Lubov Azria Discusses the BCBG Max Azria Resort 2014 Collection', for the BCBG Max Azria Resort 2014 collection, the talented designers, Max and Lubov Azria were inspired by world music and the indie rock culture that surrounds music festivals.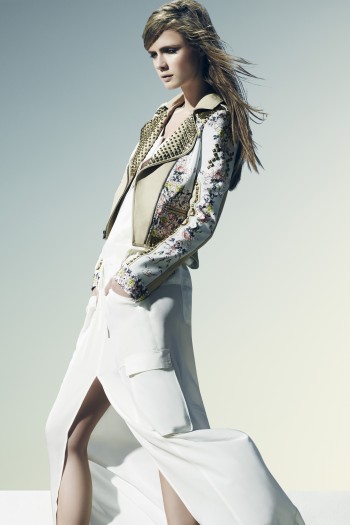 Key Silhouettes in the BCBG Max Azria Resort 2014 collection consisted of chic bohemian style looks including easy, oversized silhouettes, flowy, elongated day to evening dresses, and utilitarian jackets and jumpsuits that were designed in silk chiffon, crepe georgette, crepe de chine, cotton voile, lace, mesh, jacquards, and leather. The BCBG Resort 2014 collection encompasses signature elements seen in previous seasons with versatile resort looks that are perfect for customers with diverse interests that lead dynamic lifestyles.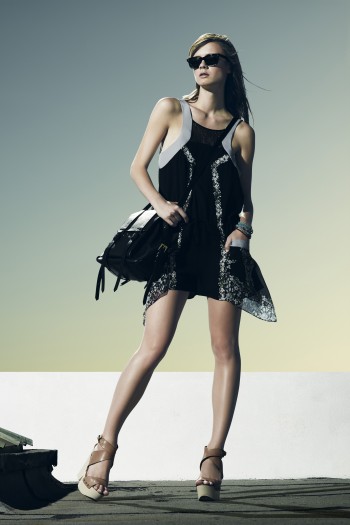 Fashion Windows catches up with the talented designer, Lubov Azria to discuss the BCBG Max Azria Resort 2014 collection.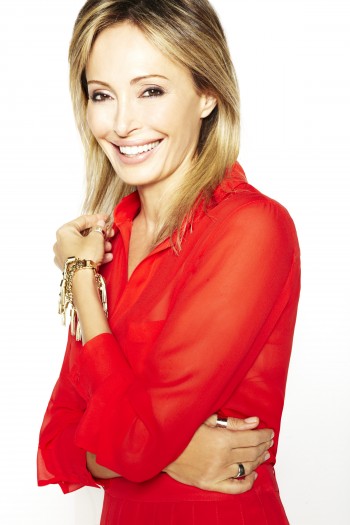 Fashion Windows: What was the inspiration for the BCBG Max Azria Resort 2014 collection?
Lubov Azria: I was very inspired by the music festival culture. I went to Coachella this year and just observed every detail especially the community brought together by music. This brought out a very global bohemian chic style with indie rock undertones. Iconic style makers like Kate Moss and Jane Birkin have always done this look perfectly.
What were your favorite materials and hues used in your BCBG Max Azria Resort 2014 collection?
The color palette is clean neutrals and whites with soft pastels contrasted with black. Materials used range from leather, mesh, silk chiffon- it is all about contrast.
What are your favorite looks in your collection?
That's like choosing a favorite child! They are all my favorite. I do particularly love the studded moto jackets and caftan styles.
What influences you to design?
Most of all the people around me and the places I go. Free-spirited art and music has really inspired this collection in particular.
What has been the best moment of your career thus far?
Every time Max and I walk out on the runway together after our shows – there is nothing that beats that feeling. Everything we have worked for together is felt at that moment, every time.
What's next for the BCBG Max Azria Group?
Next year is going to be 25 years of BCBG! We are one of the few companies that are privately owned and it's a huge, huge success. So, we want to celebrate that with our customers, and we want to celebrate them making us successful.
For More Information about BCBG Max Azria, Check Out:
@BCBGMAXAZRIA
[Darby Radcliff] Photos Courtesy of the BCBG Max Azria Group