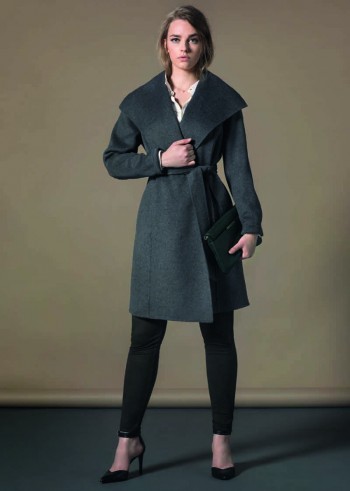 BARCELONA, Jul 16, 2014/ — With the mantra, "It suits me and I like it", Violeta by Mango, the full figure line by the Spanish trendy retailer goes on sale to the American public on Thursday, July 17th on www.mango.com
A huge success in Spain since its debut collection early this year, the line has expanded in the major markets (France, Germany, Italy, Netherlands, Turkey, Russia, Saudi Arabia and Spain) with an investment of 20 million euros.
The key to the brand, whose designs extend from US sizes 12-18, lies in the precise size-to-size technical details of its designs, offering a quality collection for any occasion. The curve collection, with over 1000 designs, is aimed at the demanding and fashion-conscious woman of today who wants to feel attractive and sexy.
The famous Australian model Robyn Lawley is the global brand image chosen for the Fall/Winter 2014 season, where khaki, crimson and a range of grays are the key colors.
In addition, military-inspired pieces like parkas and cargo pants give the collect an urban chic look. Leather garments and a rocker style continue this season, with new colors such as emerald green.
In the designs created, maxi sweaters envelop delicate and feminine dresses and blouses with belts at the waist. The 60s length makes a strong return to dresses, but this time with a sober and minimal look.
Violeta by MANGO continues to expand internationally, with a target to close 2014 with 100 stores in premises measuring approximately 350/400 m2, and a forecast turnover for the brand of 50 million euros.