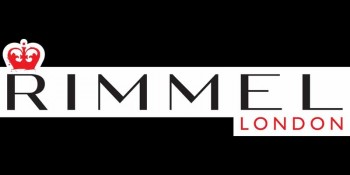 LONDON, Sep 12, 2013/ — Following her success at the DKNY Spring 2014 show and her performance at the #DKNY25 After Party, Rita Ora dips into fashion a little deeper with a capsule beauty line being launched in collaboration with Rimmel London.
Considered the the coolest collaboration of 2014, Coty Inc revealed today that Rimmel London will create a capsule colour collection with the hottest music artist to recently hit the London scene, Rita Ora.
With her widely followed and true unique sense of British style, Rita Ora brings the perfect edge and glamour to the brand through her new 'must have' colour collection.
Emanating from the looks that has turned her into such a media magnet, Rita Ora will work with Rimmel London to create the most trendy & stylish lip and nail shades of the season, to be released as of February 2014.
Rita is guided by her innate instincts. She is inspired by the sounds, life, music, fashion, colour and fun. Her constantly evolving sense of style is also a reflection of her London roots both dynamic and deliberate, a 'mash up' of catwalk and High Street fashion.
Rita catapulted to the top of the charts with "Hot Right Now", "RIP" and "How We Do (Party)". Her first album "Ora" which was released shortly after topped the UK charts and became an instant International success. The world is eagerly awaiting the launch of her second album.
"I have always loved Rimmel growing up and it is so exciting for me to be able to work with such a cool brand. I am absolutely obsessed with makeup and being adventurous with colours so when I was given the chance to make my own collection with Rimmel it was like a dream come true!" says Rita Ora.
Marketing plans for the highly anticipated collection are currently in development. Additional information will be announced closer to the launch.