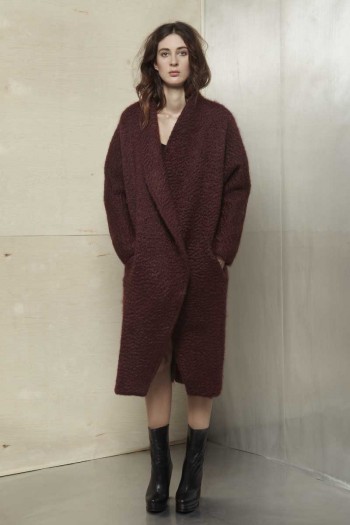 NEW YORK, Oct 18, 2013/ — The first grouping of Datura's Maatmons collection, the Mohair capsule collection designed by Stefania Borras are meant to become winter wardrobe essentials.
All done in premium mohair wool, the collection consists of Datura's trademark pieces such as kimono vests, oversize boyfriend sweaters and an amazing cocoon coat that is expected to become a winter must-have.
Launched only this summer as a web-only ready-to-wear line, Datura celebrates the synergy between the beauty of nature and a fast-paced urban lifestyle. The Datura collection is designed with the modern independent, free-spirited woman in mind; one who lives unconstrained by society's conventions and has an individual sense of style.
The collection is available exclusively on Datura.com retail prices ranging from $90.00 up to $600.00.
Photos by Marc Regas, courtesy of Datura