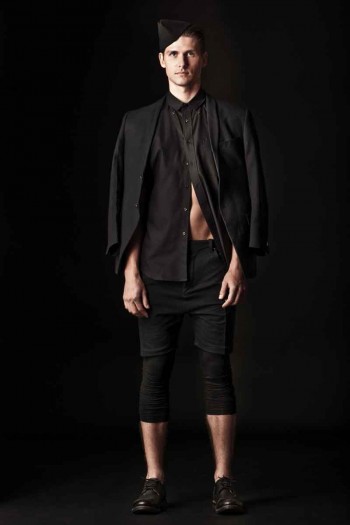 NEW YORK, Nov 1, 2014/ — The brainchild of New York-native Clarence Ruth, Cotte D'Armes approaches denim from a different angle.
While other designers see denim as either functional or High Street, Clarence Ruth sees it a combination of military elements and biker chic. He describes the line as "the rebel darkness of the Navy SEAL… gone rouge".
Perhaps it's romantic; perhaps it is a sign of the times. Pop culture finds "Sons of Anarchy", FX's drama about an outlaw motorcycle club which began airing in 2008 and now on its 6th seasons very appealing.
On the other hand, as a nation, we continue to honor our military heroes returning from Afghanistan and other far flung places.
So maybe, Clarence Ruth is right… fashionistas are ready for denim that is based on military essence with a hint of biker outer garments.
Find out more about Cotte D'Armes at www.cottedarmesnyc.com
[MARI DAVIS]
Photos courtesy of Cotte D'Armes