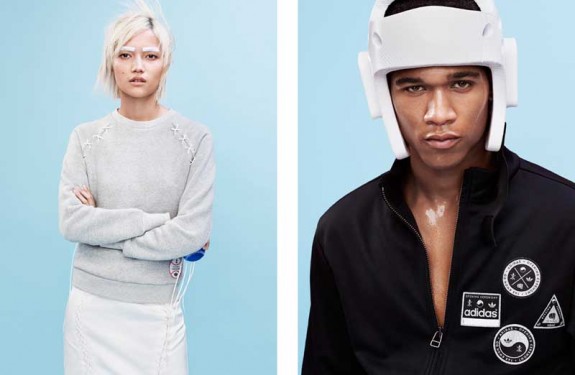 NEW YORK, Jan 10, 2014/ — With the Polar Vortex upon us and Super Bowl XLVIII on the horizon, it is hard to think that the baseball season begins on March 22nd. And most of us (including this journalist) make the mistake that tae kwon do is Japanese instead of Korean martial art.
But, adidas Originals x Opening Ceremony is way ahead of the curve. For the fourth installment of their collaboration, the Spring/Summer 2014 collection feature apparel and footwear for both men and women that offers a unique interpretation of two sports: tae kwon do and baseball.
adidas Originals, together with Opening Ceremony, explored these two themes. One key detail includes "lacing", reminiscent of baseball gloves, as indicated by the women's grey sweatshirt seen here.
The baseball portion of the collection arrives in adidas Originals and Opening Ceremony stores later this month. The tae kwon do delivery will follow in March.