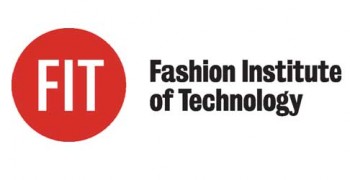 Fashion Culture programs are organized by The Museum at FIT (MFIT) to provide new perspectives on the culture of fashion.
All events are free and open to the public. Unless otherwise indicated, they are held in the Katie Murphy Amphitheatre, Fred P. Pomerantz Art and Design Center, FIT, Seventh Avenue at 27th Street. Reservations are required as space is limited.
To register, email museuminfo@fitnyc.edu or call 212 217.4585.
Fashion Conversations
BRANDING A CITY: BARCELONA AND FASHION
Gema Requena
Tuesday, February 11, 6 pm
Fashion brands can project the character and values of a city, so much so that, in a sense, fashion can become a city's ambassador to the world. Join media expert Gema Requena and a representative from Desigual for a lively discussion of how fashion can "brand" a locale, with particular attention paid to how fashion has bolstered the image of Barcelona as a fashion-oriented metropolis.
Organized in collaboration with the Consulate General of Spain in New York
DRESSING DIVINELY: 1930S HOLLYWOOD COSTUME/COUTURE
Scott F. Stoddart
Wednesday, February 26, 6 pm
Join Scott F. Stoddart, dean of FIT's School of Liberal Arts and author of Analyzing Mad Men, as he examines the lives and the creations of Hollywood costume designers of the 1930s. Stoddart's analysis reveals the close connection between the elegance created on screen by designers such as Adrian, Edith Head, and Muriel King, and the desires of the American middle class.
THE SCIENCE OF TREND FORECASTING
Saul Lopez Silva
Wednesday, March 12, 6 pm
Saul Lopez Silva of WGSN (the Worth Global Style Network), the world's preeminent trend forecaster, will reveal the science behind predicting fashion and design trends for a billion-dollar industry that depends upon the ever-changing tastes of consumers.
LATIN AMERICAN FASHION
Yliana Yepez, Angel Sanchez, Paula Mendoza, and Ricardo Seco
Tuesday, March 18, 6 pm
Colombian jewelry designer Paula Mendoza, Venezuelan accessories designer Yliana Yepez, Mexican menswear designer Ricardo Seco, and Venezuelan fashion designer Angel Sanchez will discuss the current fashion scene in Latin America, how these designers have inserted their brands into the United States, and the importance of local and global perspectives in fashion.
Organized in collaboration with Instituto Cervantes
LUCA AND MARIANO RUBINACCI IN CONVERSATION WITH
G. BRUCE BOYER
Wednesday, March 26, 6:30 pm
Join Mariano and Luca Rubinacci for a discussion of the Neapolitan school of tailoring. The House of Rubinacci is considered the most important and famous practitioner of the art of tailoring in the world. G. Bruce Boyer is a menswear expert, writer, and editor, and co-curator of the MFIT exhibition Elegance in an Age of Crisis: Fashions of the 1930s.