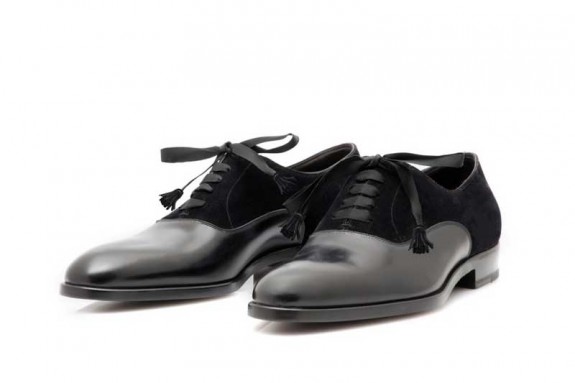 MILAN, Jan 14, 2014/ — It's not from Russia with love, but from Milan. Now, if you're expecting Thunderball, you've hit the jackpot. For it's Winter 2015 men's collection, Fratelli Rossetti has drawn inspiration from James Bond, the legendary suave character from the 1960s films and an enduring symbol of elegance and savoir-faire.
To evoke the elegance of Bond, velvety leather and refined satin take center stage. Diamonds maybe forever, but these new styles are a must, including the evergreen Derby, the Oxford and the double-buckle Monk.
Like Bond's perfect tuxedo, Fratelli Rossetti focuses on the details, and its use of materials in new ways, combined with Italian craftsmanship, create elegance as sleek as an Aston Martin and as dry as a martini – shaken, not stirred.