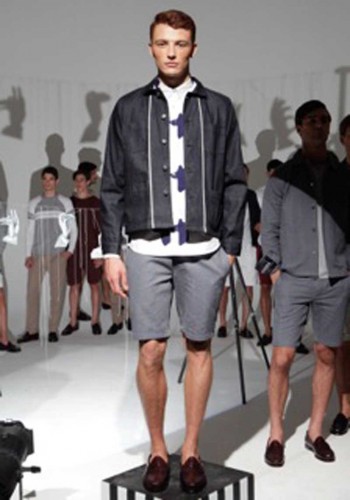 "The 2014 Spring-summer collection started with a book on hand shadows and then the research led me to discovering the original meaning of the word "Abracadabra", that was used by Roman and then Medieval English doctors to cure illnesses by having their patients carry the word embroidered inside their garments," comments designer Lucio Castro.
The collection plays with the idea of the hand, from the working hand to the magic hand. The hand that makes clothes, the hand that performs the illusion of a magic trick.
Hand-finishes have been placed throughout the garments, with new denim washes and hand-carved trim, as well as a new "shadow play" print. We have also updated our Japanese terry silhouettes and have moved the production of our sweaters to Los Angeles, knitted with Italian yarn.
Photos courtesy of Lucio Castro