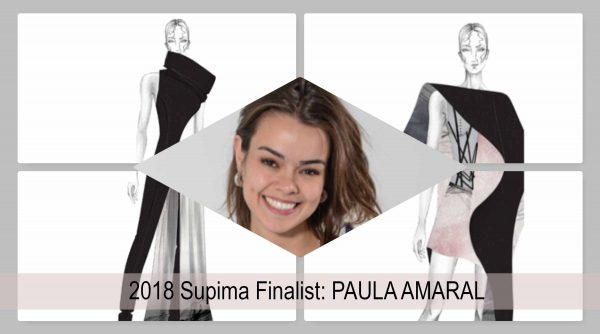 PAULA AMARAL
Academy of Art University
Growing up in Brazil, Paula Amaral thought she had life figured out – study hard, get a law degree and practice law. But she soon realized something was missing in her life – creativity. This passion came from when she was a young girl watching her mother design and sew her own clothing. She was inspired by her mother's attention to every detail of the design process.
After receiving her bachelor's degree in law, Amaral knew she would never be fulfilled in a career that doesn't let her explore her creativity daily. It was then she decided to enroll at the Academy of Art University in San Francisco. With no prior sewing or pattern making experience Amaral took a 3-month crash course at Brazil's Senai Espaço da Moda.
Amaral's Supima Design Competition collection, "The Other Side", is a conceptual, personal and poetic vision of duality.
Photos courtesy of Supima