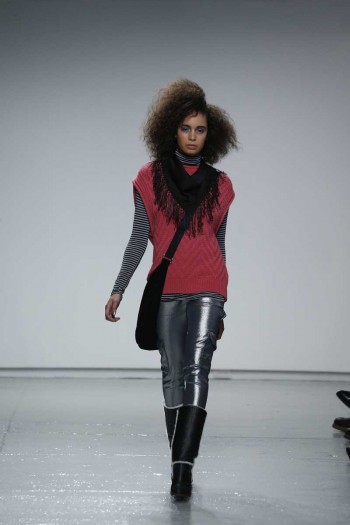 Proposing classically modern silhouettes that went from loud to ecstatic, Tracy Reese also created two completely washable looks (shown here) for Fall 2014.
Partnering with Tide Pods and the CFDA's Washable Fashion initiative, designed a pop-culture inspired look composed of a pair of metallic pants, striped long sleeve sweater and pullover vest (look 8) all of which were made of washable fabric.
A set of printed blouse and skirt (look 25) echoes the eclectic theme of Tracy Reese's Fall 2014 collection.
[MARI DAVIS]
Photos courtesy of Tracy Reese