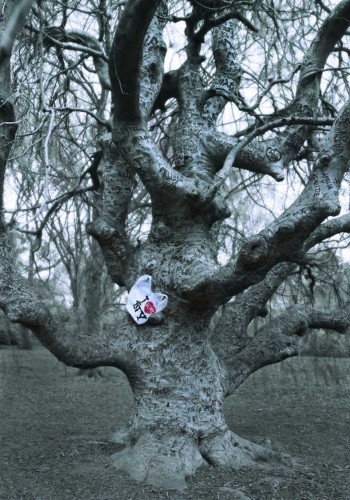 PARIS, Mar 21, 2013/ — Unknown to many, Anne Fontaine lived with the Canela Indians in the heart of the Amazon rainforest when she was 17. Now, an adult and the mother of two girls, Anne Fontaine wants her two girls to be able to get to know and explore this forest.
Anne Fontaine's love for the rain forest was the driving force that led to the establishment of the Anne Fontaine Foundation with the objective of contributing to the reforestation and protection of the Brazilian Atlantic Rainforest – Matâ Atlantica.
To raise awareness about the depletion of the rain forest, the Anne Fontaine Foundation organized the photography exhibition "TREES IN FOCUS." This itinerant exhibition started in New York in April 2013 and will make its final appearance at Sotheby's Paris from March 28 to March 31, 2014.
The end of the exhibition is also the beginning of something beautiful. On March 31st, all photos will be auctioned with all the proceeds donated to the Anne Fontaine Foundation in order to finance reforestation projects in Brazil.
Thirty-five international photographers such as Sebastião Salgado, Sarah Moon, Peter Knapp, Vincent Munier, Jean-Michel Berts, etc. have generously donated a photograph to the Foundation.
These pictures, representative of various styles and techniques, are inspired by the theme of trees. Several renowned photographers have also joined the project for the Paris edition, like the Korean artist Ahae, the British photographer Michael Kenna and the Brazilian photographer João de Orléans e Bragança.
Sotheby's
Galerie Charpentier
76 rue du Faubourg Saint Honoré, 75008 Paris
Monday – Saturday | 10AM – 6PM