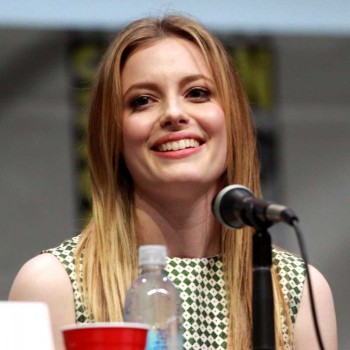 NEW YORK, Apr 29, 2014/ — In the latest episode of Bluefly's "Closet Confessions", the gorgeous Gillian Jacobs delivers joke after joke, deadpan, that will have viewers falling in love with both her style and her comedic timing.
"I have a stripes addiction… It's a problem; I'm seeking help," Gillian Jacobs says, as she reveals vintage pieces passed down to her from both her mother and her grandmother, an extensive collection of stripes.
She then comments on the wall filled with colorful shoes from floral Dr. Martens to sky blue heels, Jacobs jokes, "That's what life's about: fun shoes".
Though her closet is filled with items swiped from her "Community" character's wardrobe, Gillian's sartorial leanings differ a little from that of lovable activist Britta Perry.
"My character Britta and I share a lot of the same taste except for one major thing: I like dresses and skirts and girly things, and Britta Perry does not," says Gillian. But that doesn't mean her personal style doesn't affect her on-screen character. "I have convinced the costume designer that Britta loves Isabel Marant as much as I do," she says. "I just love her pieces. I think they're so chic and wearable."
From a '70s fringed coat that once belonged to her grandmother to a dotted Isabel Marant wrap skirt, Gillian's closet displays her effortless style that has just as much personality and quirk as the talented actress herself. Gillian's episode is the latest of the award-winning Closet Confessions series found at www.Bluefly.com/Closets.
The cult-favorite short video series was launched by premiere online retailer Bluefly in April 2010 to reveal the personal wardrobes of contemporary style influencers and fashion-forward celebrities. Other inspirational fashion leaders that have been featured include blogging sensation Leandra Medine of The Man Repeller, W Magazine's beauty director Jane Larkworthy, Scandal star Kerry Washington, indie musicians Tegan and Sarah, and E! News co-host Giuliana Rancic.
(Gillian Jacobs Photo by Gage Skidmore)