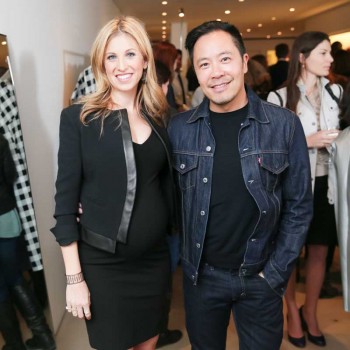 NEW YORK, Apr 17, 2014/ — Last night, Derek Lam and Jamie Wolf celebrated the launch of the Black and White jewelry collection, in honor of the New York City Ballet's 50th Anniversary.
The collection inspiration was derived from the work of legendary choreographer and New York City Ballet co-founder, George Balanchine.
The limited edition collaboration will be sold at the Derek Lam boutique and Jamie Wolf's website beginning on April 16th with 20% of the profits benefiting the New York City Ballet.
Notable attendees included Anya Ziourova, BJ Topol, Brad Goreski, Derek Lam, Drake Burnett, Eric Wilson, Jamie Wolf, Julie Macklowe, Olivia Chantecaille, Padma Lakshmi, Roopal Patel, Susan Plagemann
New York City Ballet Principal Dancers: Jared Angle, Tyler Angle, Ashley Bouder, Megan Fairchild, Robert Fairchild, Maria Kowroski, Rebecca Krohn, Sara Mearns, Tiler Peck, Amar Ramasar, Jonathan Stafford, Andrew Veyette
Derek Lam
764 Madison Avenue
New York, NY 10018
House photography: BFA, www.bfanyc.com, courtesy of Derek Lam