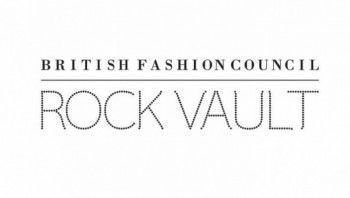 LONDON, Apr 30, 2014/ — Rock Vault, the British Fashion Council (BFC) jewellery initiative to support, showcase and promote Britain's most innovative, fine jewellery talent is returning to Couture Las Vegas, the most exclusive and intimate destination for the luxury jewelry and timepiece market.
Slated from May 29th – June 2nd 2014 at the luxurious Wynn Resort, Couture Las Vegas presenst an exquisitely curated collection of more than 200 preeminent designers and brands from Bulgari to Bremont, David Yurman to Dodo and Stephen Webster to Sevan Bicakci.
For this year's edition, the BFC is bringing British jewellers Fernando Jorge, Imogen Belfield, Jo Hayes Ward, Melanie Georgacopoulos, Tomasz Donocik and Yunus & Eliza as part of Rock Vault. All the designers will be presenting their Autumn-Winter 2014 collections within the Stephen Webster ball room to top US and international press and buyers during the five day showcase.
Curated by Stephen Webster, Rock Vault has been developed by the BFC to nurture the creative fine jewellery talent based in London. It gives these designers the opportunity to further develop their businesses, as well as exposure amongst both UK and international media and retailers.
Rock Vault designers making their Couture debut are Jacqueline Cullen, who specialises in contemporary Whitby jet jewellery; Ornella Iannuzzi, whose work is characterised by harmonious composition of colours and textures, and Alice Cicolini who creates pieces inspired by sacred architecture and the patterns of the Silk Route.
Following the successful first showing at Couture last year, with a double win by designer Tomasz Donocik for "Best New Designer" and "Diamonds over $20,000", Couture 2014 will see Rock Vault continue its triumph in the US and further bring recognition to the diversity and talent that the British jewellery industry has to offer.
Stephen Webster comments, "For the second year running, we are proud to announce that we will be hosting the Rock Vault designers in the Stephen Webster ballroom at Couture Las Vegas. After the success and excitement surrounding the introduction of Rock Vault last year, we have decided to expand the number of designers from seven to nine."
"Rock Vault is a mentoring platform that supports and encourages each brand to grow, and as they become more established, they no longer require the services that the BFC and Stephen Webster provide. This progression allows new designers to enter the programme annually," Mr. Webster concluded.
For more information please visit www.britishfashioncouncil.com/rockvault