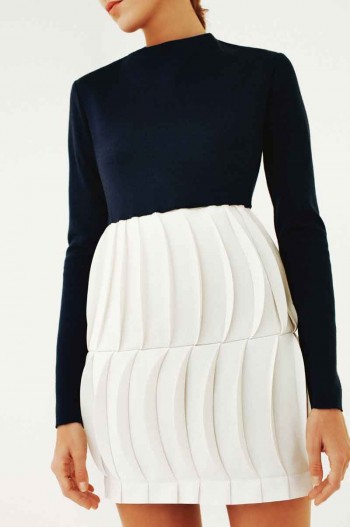 PARIS, May 26, 2014 / — Sébastien Meyer and Arnaud Vaillant met in 2009 in their fashion school, Mod'Art International, in Paris where Sébastien is learning fashion design whereas Arnaud studies fashion business.
Their collaboration will enable many rewards, among them the 1st Prize PODIUM Young Stylist 2009 & 1st Prize Mod'Art International 2010.
After experiences in France, United States and China, Sébastien decides to create COPERNI FEMME in 2013 with Arnaud's support who pursues simultaneously his path at Balenciaga. They presented their first capsule collection in September 2013.
The winner of the ANDAM First Collections Prize receives €75K (US$103K).