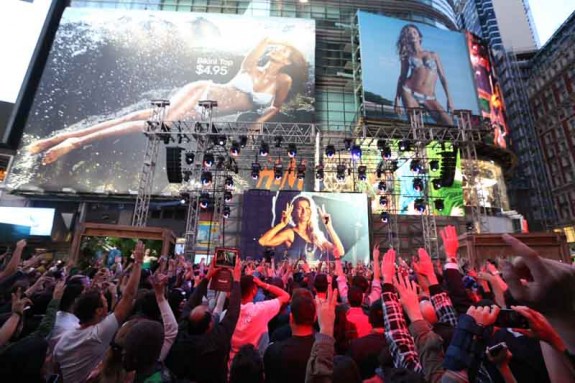 NEW YORK, May 4, 2014/ — Last Friday, May 2nd, H&M celebrated the ultimate kick-off party of its summer campaign headlined by Gisele Bundchen with a digital takeover of all the screens in Times Square.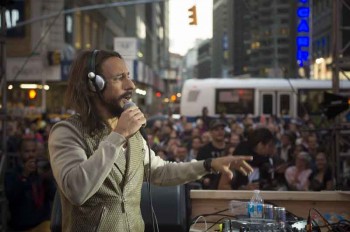 Around 1,200 guests gathered at the H&M Times Square on the evening of May 2nd to watch n incredible live performance by DJ Bob Sinclar. The outdoor concert venue incorporated summer themed vignettes complete with models in the collection and an opening session by DJ Stan Courtois.
The evening peaked when Bob Sinclar spun a cover of Blondie's hit "Heart of Glass" by Gisele Bündchen that was shown in all the screens at Times Square!
"When H&M called me I was very excited and impressed, Gisele has a signature voice and I'm very proud of the project. New York is very important to me and Times Square is all about energy, I wanted to create that same energy and give it back," stated producer and DJ, Bob Sinclar.
The H&M summer advertising campaign brings music and fashion together and showcased Gisele in essential key pieces for the summer, including the brand's popular swimwear collection.
Leopard print bikini separates were available for $4.95, and a chic black swimsuit were available for $24.95.
To kick off the launch of the new campaign, customers were invited to the Times Square store to shop the new collection with a 20% off discount and danced to the DJ's renowned hits such as "Love Generation" and "World Hold On."
The collection is now available in all H&M stores carrying women's concept as well as online.