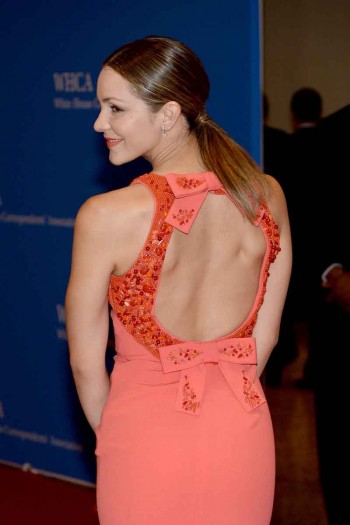 PARIS, May 5, 2014/ — From New York to Washington DC, Paule Ka made its appearance on the red carpet with Katharine McPhee and Susan Sarandon.
On May 3, 2014, American actress Katharine McPhee wore a Spring Summer 2013 "Black Carpet" PAULE KA dress at the White House Correspondents' Association Dinner.
Earlier during the week, on April 29th, American actress Susan Sarandon also chose to wear a PAULE KA look (satin backed crêpe trousers and jacket) from the Spring Summer 2014 collection to attend the Time's 100 Gala in New York.