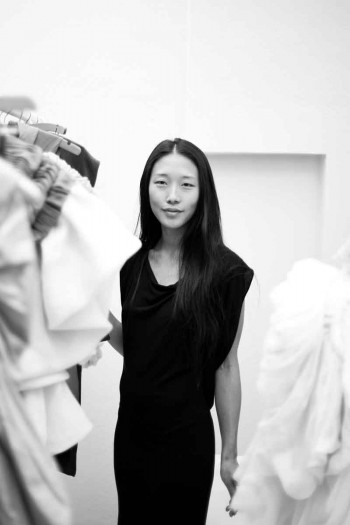 PARIS, May 27, 2014/ — Graduated from the ENSAD decorative arts school in Paris in September 2009, Yiqing Yin won the City of Paris Grand Prix de la Création the same year.
In June 2011, she is the ANDAM First Collection Prize winner and enters Paris Haute Couture official calendar as « invited member » six month later.
Since March 2012, she presents a luxury ready-to-wear collection. Last January, she was named artistic director of the French fashion house Leonard.
Yiqing Yin is competing for the ANDAM Fashion Award with a purse of €250K (US$342K). The winner will be elected by the 25-member judges panel on July 3rd 2014.