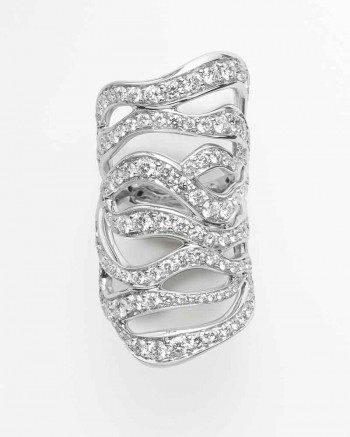 MILAN, Jun 22, 2014/ — In 1919 the jewelry firm ANTONINI was trading unique diamonds and superb gemstones founded in Milan. ANTONINI jewelry instantly became a "must have" of the Italian sophisticated aristocracy.
The family business is taken up in 1989 by the third generation: Sergio Antonini starts his career as designer of a new line of high-end stylish jewelry, reinterpreting tradition with new designs. The new collection is an instant success.
In 1996 ANTONINI wins the "Diamond International Awards", the most famous award in the jewel-making industry. In the 21st century, Antonini is facing the new challenges of the luxury world.
At the beginning of 2009, the 90 year old brand was taken over by Milano1919, transforming a family firm into an organized structure better equipped to face the challenges of the global jewelry sector.
Sergio Antonini stayed as Creative Director and Head Designer, and in 2009 with his team of designers created the new Anniversary collection, to celebrate the history of the brand.
Antonini fine jewelry is handcrafted in Italy using the traditional Italian methods that are synonymous with outstanding quality and feature innovative contemporary designs inspired by passion and expertise.
For more information, visit www.antonini.it