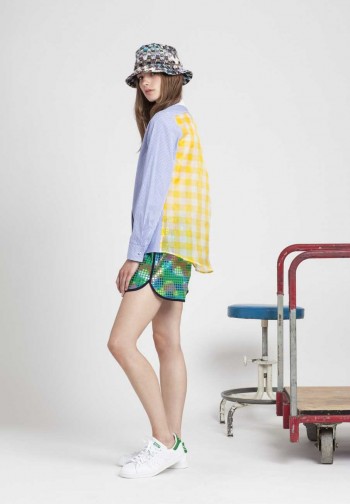 NEW YORK, Jun 6, 2014/ — Debuting the Harvey Faircloth Resort 2015 collection, the brand's Creative Director Christopher Rivers proposes primary colors and graphic patterns juxtapose with the clean crispness of summer whites, oxford and denim for the season.
Inspired by the confidence and daring of the Harvey Faircloth Girl – a girl who is completely self-assured in her personal style – the Resort 2015 collection seeks to evolve the classics, finding an exciting modernity in established icons of sportswear and couture alike.
With a spirited eye, the collection examines the nuances of feminine strength through its exploration of transparency, proportion and tailoring. A slight girlishness shines through at times, injecting monochromatic seriousness with a certain lightness and irony.
In this collection, Christopher Rivers finds continual inspiration in the legacy of American fashion and the inventive tensions of "high/low" dressing. It's a collection for the girl who is simultaneously traditional and modern, polished and rebellious, natural and innovative.