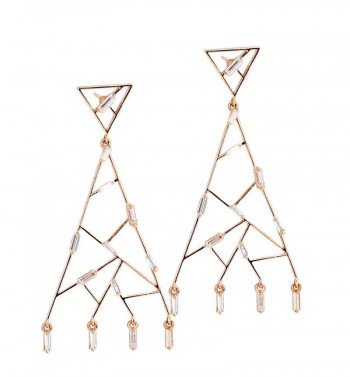 Being born and raised in the world of jewelry was merely the beginning of Suzanne Kalan's career. When her daughter Patile, was first born in 1988 she started her own jewelry company with the support of her husband. Over twenty-five years later, Suzanne's hand crafted designs are still unique and close to the heart of her family and those around the world.
Patile, being third generation born into the family business, has a deep connection to jewelry. Patile says " Even as a young girl I would make my own version of jewelry and sell it to my class mates, creating something beautiful felt so natural to me. "
Like most young adults Patile was growing into her own and wanted to stray away from the family business in order to make a name for herself.
After constantly helping her parents at work she was able to combine her love for jewelry and desire for her own accomplishments by starting The KALAN by Suzanne Kalan collection. Working side-by-side mother and daughter designing and hand crafting jewelry to be worn years to come they both agree.
They wouldn't have it any other way.
For more information, please visit www.suzannekalan.com.