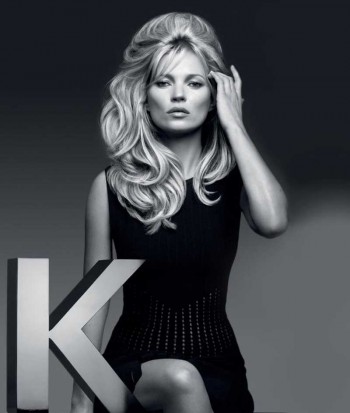 NEW YORK, Jun 5, 2014/ — Faces come and go but Kate Moss remains one of the most recognizable faces on the planet. And you will see her once more as she stars in the new Kerastase Paris image campaign.
Featuring the Kerastase's latest Couture Styling offerings, the impactful campaign marks the one year anniversary of Couture Styling, the brand's luxury styling collection.
According to Moss, "just with hairstyles I can change my personality; I don't really need to change the color anymore." The Couture Styling Collection continues to expand its portfolio to give Moss and women worldwide the tools to create endless looks and express personal style.
Inspired by the "perfectly imperfect" look so sought-after by women today, Kerastase's newest Couture Styling products re-invent highly sophisticated "un-styled styles" reminiscent of Brigitte Bardot's untamed mane or the flowing waves of the Studio 54 era.
For the shoot, Kate's hair was styled by Kerastase Artistic Director, famed hairdresser and close personal friend, Luigi Murenu. "The Brigitte Bardot "mussed-up" 60's look is both quintessentially French and completely universal.
Kate Moss is the Brigitte Bardot of today," says Murenu. "She epitomizes the freedom that every woman wants." The campaign was photographed by Solve Sundbo in Paris.
For 2014, Kerastase Couture Styling celebrates timeless beauty in all its diversity once again, thanks to a profusion of high-performance advances in both lasting hold and hairstyling creativity. The newest Couture Styling products, including Laque Noire, a micro-diffusion finishing spray, V.I.P., a texturizing spray and Baume Double Je, an extra workable defining balm, will be begin to roll out in Kerastase Consultant salons and on the brand's website nationwide this summer. The Image Campaign will debut in summer 2014 in the USA.
The Kerastase Couture Styling Collection is available for purchase at Kerastase Consultant Salons (click here for salon locator: http://www.kerastase-usa.com/salon-locator) and online at www.kerastase-usa.com