NEW YORK, July 17, 2014/ FW/ — Entitled 'A Look Behind the Lauren Cecchi Collection', from a young age, the talented handbag designer, Lauren Cecchi knew that one day she would have her own fashion collection. Lauren decided that if she was going to have her own brand, she wanted to give back to her community by ensuring that all aspects of her bags are made not only in America, but also in New York.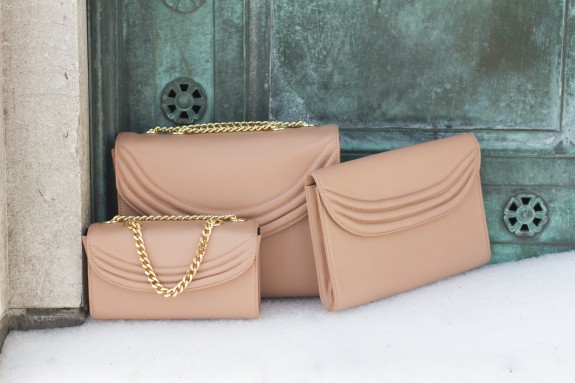 In 2013, Cecchi designed The Empire Collection, which is the first of Lauren Cecchi designs. The high-quality leather comes from a tannery in Upstate New York and bags and hardware are manufactured right in the heart of the New York City Garment District.
The collection consists of three different styles: the Sorella,the Mezzo and the Luxe, all available in a wide range of colors, which offers a bag for just about anyone's style preference offering both a sense of elegance and playfulness.
Fashion Windows editor Darby Radcliff catches up with the designer, Lauren Cecchi to discuss her inspiration behind her Fall 2014 collection.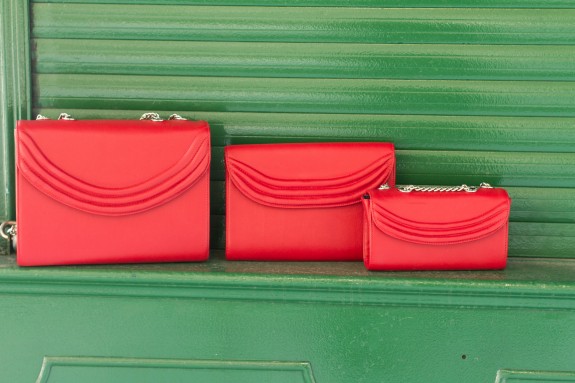 How did you get started in designing handbags?
I moved to New York City in search for a job in fashion. I always knew I wanted to be my own boss but when I couldn't find my dream job I thought why not start my own business now.
What was the inspiration for your latest collection?
Our Fall 2014 collection is inspired by New York City and the women that live there. We have your traditional colors Black, Navy, and Gray representing the city streets, night sky, and skyscrapers. Influenced by the lips of power women is Lipstick Red, Rose Gold; her favorite piece of jewelry, Blush on her cheeks to make her feel alive, and Chocolate, because every girl loves chocolate.
What were your favorite materials and hues used in your latest collection?
My bags have sentimental meaning to them as well as just my love for design. This season's supple leather is from Argentina, a place I fell in love with during my travels, as well I've included my favorite color which is Blush because I am a pink girl.
What are your favorite pieces in your latest collection?
The Stretta clutch is new this season and our #1 seller! It is perfect for a night out because it can fit all the essentials!
What's next for your brand?
We are already working on our Spring 2015 collection with some very vibrant colors in store as well as new styles. I'm confident that everyone is going to fall in love with it!
Do you have anything else to add?
I'm extremely proud to say that Lauren Cecchi New York handbags are made in the USA!
For More Information about Lauren Cecchi, Check Out:
@laurencecchi
[DARBY RADCLIFF]