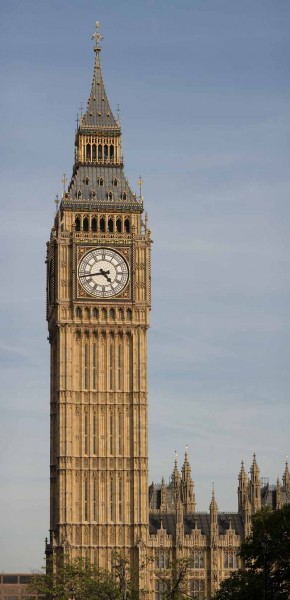 Big Ben, Westminster Abbey, the London Eye, The National Gallery – unless you've lived under a rock for your entire life, there's no way you don't know the tourist traps of London.
Indeed, this bustling metropolis is visited by thousands of tourists every year who all want the same thing – a photo next to some famous sights.
But you're a suited, booted fashion enthusiast. You don't want a photo of you smiling next to the Big Ben. You want to rock up to the coolest joints you can find and feast your eyes (and your wallet) on the sartorial and style delights of the city.
So, where can you find the best?
Set lasers to style
Do you find your fashion sense regularly sullied by hairy legs? Have you ever been mistaken for a shaggy dog by passers-by? Are you a regular stand-in for Alan Moore's beard?
Then, yeah, you probably want to try some laser hair removal.
Laser hair removal in London is a sure bet, with the finest purveyors of the practice setting up shop centrally. After just a few sessions, you'll be looking more hairless than Ross Kemp's head and won't have your fashion compromised by frightful follicles again.
Get hip to fashion
The hippest areas of London – Spittalfields and Camden being your best options – play host to the finest array of vintage clothing stores in the world, the likes of which will have you kitted out like the coolest cat of London in no time.
For more traditional brand names and major design labels, hit Carnaby Street for dedicated shops from the likes of Nike, American Apparel, Dr. Martens and Vans. Unlike Spittalfields or Camden, you won be at the peak of fashion – but you will be at the height of comfort.
Wait for the shows
The London Fashion Week is one of the most prestigious events on the global style calendar, where celebs and the super rich gather to see the sartorial delights of the cutting edge.
Taking place every September, designer showrooms are available to the public at Somerset House on the North Bank, and are filled with delights that, while you might not be able to afford them, will give you sparks of inspiration for your own outfits.
So, plan your visit around September and you won't be disappointed. And who knows, you might even fit in a picture of you smiling next to Big Ben while you're at it.