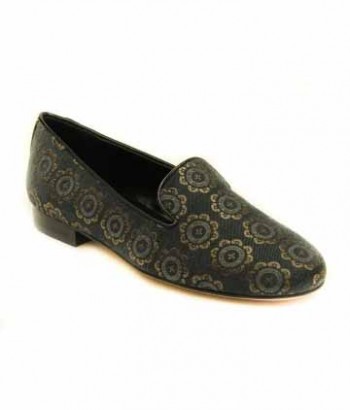 While most women lean toward a high heel as the sexy footwear of choice, we're all aware there are times when a heel simply isn't practical or desired.
Whether running from meeting to meeting at work, chasing after kids at the park or running errands on the weekends, it's no secret women are always on the go. Constantly staying in motion is not what heels are made for, but a great flat can be a chic way to stay comfortable while you keep moving.
The frumpy flats women are used to seeing are now a thing of the past, with an abundance of trendy options now available for any occasion.
The only downside of flats? They have a tendency to cause blisters and slip off feet just as much as heels do, which can make them just as uncomfortable as those sky-high stilettos.
We could all use a little help keeping our shoes on our feet from time to time, and with these five tips and tricks for keeping those cute flats firmly in place, you'll soon be rushing from after-school parties to dinner to dancing, all without a care in the world.
1. Stock up on heel pads, and don't be afraid to use them.
If your shoes are slightly too big (but going down a size is out of the question), try using heel inserts
to keep them from slipping off. These cushioning pads will not only keep your shoes from rubbing blisters on your heels, but they'll also take up that last little bit of space that makes your shoes fall off with every step you take. Goodbye annoying, flopping shoes and hello cute, perfect-fitting flats!
2. Or, you can opt for cushions for the balls of your feet.
There are times when using a cushion in the heels of your shoes takes up just a little too much room, and, while this does stop them from slipping off your heels, it also makes your new shoes too small for your feet.
Buying all your shoes a half size larger seems counterintuitive when your end goal is to make them fit more snugly, so if heel cushions take up too much space, using ball of foot cushions
is a good alternative.
These not only provide support for the balls of your feet (which can seriously reduce foot pain when you're constantly whizzing around), but they also push your foot back in your shoe slightly, which can keep your heels from slipping out.
3. Invest in shoes made for narrow feet.
If your feet constantly slip out of your shoes, it might be because your feet are more on the narrow side. If this is the case, you should consider doing your shoe shopping at stores with products specifically designed for your foot type.
Companies that make a variety of cute, trendy flats that you can shop according to the width of your foot are hard to find, but typically have a wide selection. They have have options for wide, medium, narrow, slim and even super slim feet, so even women with very narrow feet can find flats to fit them perfectly.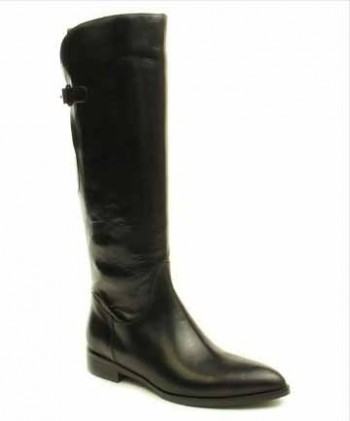 4. Break them in a little at home before taking your shoes out on the town.
Are your new shoes too tight? Do they rub your feet in weird, uncomfortable places? We're all used to the dreaded new shoe "break in" period, but there's a quick and easy way to speed through this process in less than five minutes at home. All you need is a thick pair of socks and a hairdryer!
Put on the thickest pair of socks you own, then throw on those new shoes. It's going to be tight, but they'll loosen up! Use your hairdryer to blast warm air on the areas of your shoes that are the tightest. The warm air will loosen the stiffness in your shoes and the thick socks will help them mold to your feel with a little extra space, effectively loosening up those blister-prone areas or you can use a shoe stretcher.
5. Need a quick fix? Grab some tissues.
Not that this is an ideal fix, but if you find yourself out and about and those pesky shoes are driving you insane, you can always use some tissue to keep them in place. Stuff some tissues in the toes of your shoes, and it'll take up enough space to keep your shoes from slipping off your heels. It isn't glamorous, but it sure works in a pinch!
The next time you find the world's cutest flats but are afraid to buy them because they don't fit quite right, consider these options that can make you fall in love with your flat shoes all over again.