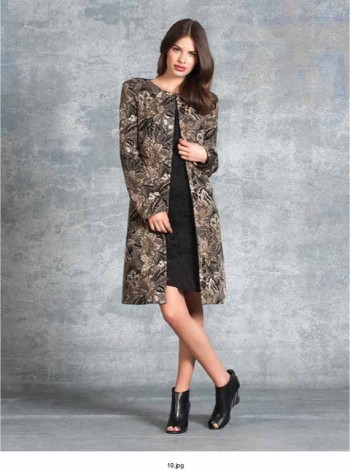 NEW YORK, Nov 18, 2014/ — Polar vortex or not, Michele Lee, Creative Director of New York-based S.I.L.K. wants the metro girl to look good and feel good with their silk clothes albeit they are hidden under warm coats nowadays.
Nevertheless, once inside, they shed their outerwear and like a butterfly emerging from their cocoon, the S.I.L.K. woman easily transitions to elegant and sensual in the blink of an eye.
With the S.I.L.K. Fall/Winter 2014-2015 collection dominated with a palette of gold & black with brocade, floral printed silk and a festive velvet black polka dot dress, the look is classic but not boring due to modern touches.
Moderately priced, S.I.L.K. is easy on the pocketbook and thus it became an instant favorite when it was launched.
S.I.L.K. is available at specialty stores nationwide – http://silkny.com/wheretobuy.html