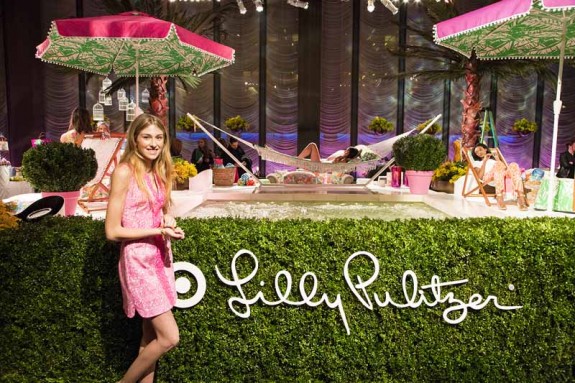 NEW YORK, Jan 12, 2014/ — Last week, Target invited editors in New York at the Four Seasons Restaurant Pool Room surprising everyone with a pool party in the middle of winter to announce the Lilly Pulitzer for Target collection.
Founded in 1959 by Lilly (McKim) Pulitzer — a stylish Palm Beach hostess and socialite, the Lilly Pulitzer label has fascinated four generations of fashionistas beginning with Jackie Kennedy who found the bright summer-inspired and fruity prints eye catching.
Like Target, the 56-year old resort wear label is one of America's iconic brands. A collaboration between the two is a logical step to take, which they did!
The result – resort chic at its best and fashionistas already counting the days for the launch of…Lilly Pulitzer for Target!
Celebrating Lilly Pulitzer's resort chic aesthetic and vibrant prints and patterns, the limited-edition Lilly Pulitzer for Target includes apparel, shoes and accessories for women and girls, home goods and cosmetics.
Lilly Pulitzer for Target will be available at all Target stores in the U.S. and Canada and on Target.com beginning April 19.
Photos courtesy of Target