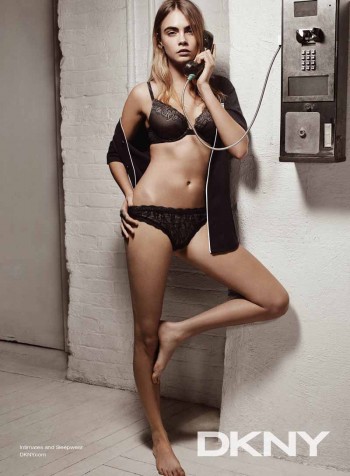 What's happening here?
a) Cara is locked out of her apartment
b) Cara is in jail
c) Cara is planning a late night rendevous
d) Cara is starring in the DKNY Spring 2015 intimates campaign
ANSWER:
For the first time ever, Cara Delevingne fronts the DKNY intimates campaign.
Photographer Gregory Harris captured the sultry model in a TriBeCa apartment in New York City.
STYLIST: Jay Massacret
HAIR: Holli Smith
MAKEUP: Yadim