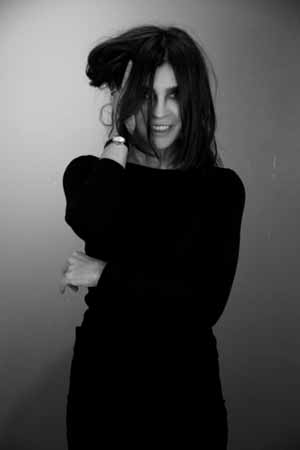 Known for her provoking artistry during her 10-year tenure as editor-in-chief of French Vogue and as the Founder and Editor-in-Chief of the CR Fashion Book, Carine Roitfeld has collaborated with UNIQLO for a new women's line based on UNIQLO's LifeWear.
More than exceptional design, the new collection is based on UNIQLO's LifeWear – innovative, high quality clothing that promotes comfort and is available at reasonable prices.
The designs were overseen by Naoki Takizawa, UNIQLO Design Director, and it includes about 40 items from stylish outerwear to feminine innerwear.
The collection will be available at UNIQLO flagship stores worldwide and through the online store (www.UNIQLO.com) from the end of October 2015.
Commenting on the collection, Carine Roitfeld said, "I feel joy at creating new mode expressions. I am constantly asking myself what these are, and creating new clothing within the UNIQLO LifeWear concept is a great challenge."
"I started from the idea of clothes that I would want to wear myself, and developed this into clothes that anyone would want to wear, a woman's ideal of clothes that make her feel transformed when she wears them," Ms. Roitfeld added.
Naoki Takizawa, UNIQLO Design Director said, "Carine goes to see collections all around the world, and the visuals that emerge from this relentless pursuit of leading edge fashion have had a tremendous influence on the fashion industry."
"The clothing depicted in these fresh and innovative visuals, produced with the fashion world's most influential creators, seems somehow triumphant. I believe that a new type of LifeWear will be created through her work," Mr. Takizawa concluded.