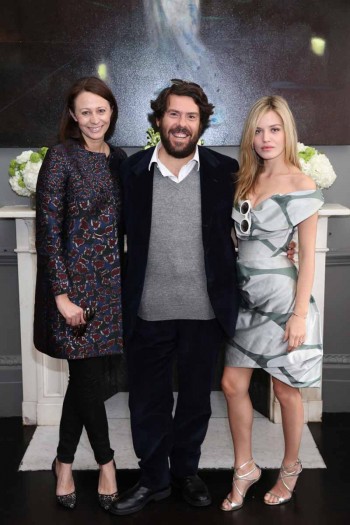 With Sunglass Hut as a new principal sponsor at London Fashion Week, expect great spectacles in September 2015 when the exciting three year partnership that starts in September 2015.
For over forty years, Sunglass Hut has been the definitive destination for people everywhere to see and buy the latest trends in premium eyewear with over 3,000 stores worldwide, from Australia to the United States.
Together the British Fashion Council and Sunglass Hut will leverage London Fashion Week content distributing it through their networks and social media channels to bring the UK's biggest fashion event direct to a targeted global fashion buying audience.
Sunglass Hut will also be a business mentoring source for British designers, sharing expertise in retailing and marketing in the global arena.
Caroline Rush, Chief Executive of the British Fashion Council, said: "Sunglass Hut is a world leader in eyewear retailing and we look forward to building a long term partnership to further engage the global audience of London Fashion Week."
Fabio d'Angelantonio, President of Sunglass Hut and Chief Marketing Officer at Luxottica added: "We believe that London Fashion Week offers a global point of view that resonates from the runway to the streets. We are excited to share its designers, influencers, and trends with consumers in established and emerging markets via our global retail network."
London Fashion Week, which takes place biannually in February and September, showcases hundreds of exciting designer labels and global brands to an international audience cementing the capital's reputation as the birthplace of talent and the home of creativity and innovation.
Photo: Caroline Rush, Fabio d'Angelantonio and Georgia May Jagger (Darren Gerrish, British Fashion Council)